Brief reflections on 2021, our plans for the future, and our faves from the cusp of 2022.

Hi.
2021 ended for our little team with a grim flourish of grief, illness, and other forms of bad news, so we've all been simply trying to recover from that before we could even begin, really, to think about 2022.
Good thing the team took some time to think about 2022 before 2021 decided to twist the knife one last time. We have plans, and we want to share those with you.
But first, I want to tell you about the one theme from 2021 that stuck with me, and that we're carrying with us into 2022. It came up on project after project, affecting everyone we met - compliance officers and IT security professionals, HR directors, startup founders, facilities and health & safety managers, people thinking about going back to school or changing careers, people trying to get in shape or recover from an injury… literally everyone. And that was the desire for a little grace.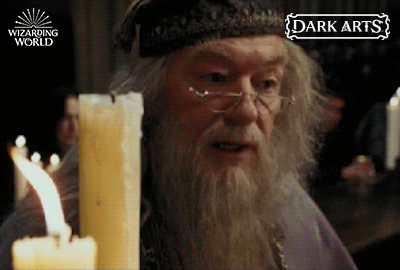 What is grace? It's this kind of ephemeral thing - it is forgiveness, letting bygones be bygones, giving people another chance, not holding grudges, creating space for people to change or grow, believing someone who wants to do better next time. It is 'courteous goodwill' at a minimum - what people are seeking is something much more akin to divine grace. Divine grace inspires virtue, and gives strength to those enduring hardship.
Your customers, your partners and vendors, your clients and bosses, your colleagues and friends would like to know that if they make a mistake you won't walk away from them. Grace is the experience of knowing that there is room to make amends, to do better next time.
In our work this year we encountered so many people who were anticipating punishment. They were braced for opprobrium, prepared for shame. They were, in some cases, already feeling the shame, well before anyone tried to shame them. And the thing about shame is that it doesn't inspire virtue, it doesn't offer strength. It makes people retreat, or succumb, or sometimes makes them feel they have to fight back just to get a little respect.
And that's not good for anybody. As you think about the experiences you create - in your interactions with your colleagues and bosses and clients and vendors, for your customers and audiences, in your personal life, I'd encourage you to look for the moments of grace, and if they're missing, create them.
What's coming in 2022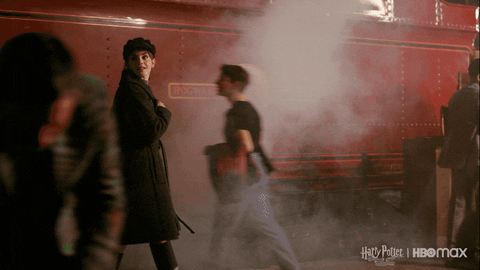 A lot. A lot a lot.
Here are the highlights:
The team has been working on an internal project - a competitive audit of the market research business, and we're going to be writing a lot about what we've learned. There have been some interesting trends over the last 5-7 years that tell us a lot about how research is conducted, some more recent trends that highlight the industry's ongoing struggle to truly innovate, and where the industry seems to think growth is likely to come from.
We want to start sharing more about our actual work - how we do what we do, what we think are best practices, what experiments we're trying and what we're learning from them, what tools and tech we're using, and more. We're going to start offering some virtual workshops this spring/summer - the topics will be announced in March.
Once a month we're going to publish a post about what we learned about people's decision making habits, and how you can work with those habits to help people make good choices. (We're thinking about doing some LinkedIn Live conversations or maybe a podcast - would you watch/listen?)
We're continuing to update our practices and tools for greater inclusion and accessibility, and we'll share what we're learning are best practices for research as we go. Ashley continues to lead this, and wanted to share this reflection:
In a blog post last year, we mentioned that we're starting to explore how we can be more accessible and inclusive in research; by stepping out of our traditional recruiting practices, we can engage and collaborate with a wider, more diverse and representative community.

We must not be afraid to ask people questions. A willingness to learn about accessibility and inclusion is better than not talking about it at all. We must give people the space to feel comfortable asking for accommodations. Better yet, let's have those accommodations already available. And remember, the additional resources benefit not only those with disabilities.

It's about normalizing rather than accessorizing.

In upcoming posts, we'll share our cost and time friendly tips on how to set up remote interviews, focus groups, and digital diaries that are accessible and inclusive, how to design accessible and inclusive focus group facilities, and tips for recruiting!
We're continuing to build our Inclusive & Accessible Research Participant Panel (which desperately needs a better name) and will have announcements about that as we go along.
And finally, we're committed to sticking to our publishing schedule! This newsletter will come out once a month! We're late this month, because life, but we'll get back on schedule in February. Once a month we'll have another post on our blog about things that interest us, and might be useful to you.
Our Favorite Things 2021/2022
Here's Ashley's favorite thing from the end of 2021/start of 2022:
Without a doubt, my favorite thing from the holiday season was the HBOMax special, Harry Potter 20th Anniversary: Return to Hogwarts. It was exactly the magical return to Hogwarts we all needed to start off 2022 on a positive note. I found myself simultaneously smiling and crying through the whole thing. It's a celebration and acknowledgment of misfits and those who may not feel 'normal'. To see the incredible effect this story and world had on the entire cast and crew was such a joy to watch unfold. And even with two editing mistakes called out from Potterheads, HBOMax and the producers handled the flubs like champs and have already released an updated version. So as we turn a new chapter into a new year with bounds of uncertainty, I'm reminded of this quote from Albus Dumbledore, "Happiness can be found in even the darkest of times, if one only remembers to turn on the light."
Nick shared with me something that he was carrying into 2022 that I think sometimes we all need to be reminded about. He said, "I'm realizing that I have agency. It's something you have to remind yourself you have." He's going through one of those periods we all have experienced, what I like to think of as 'pruning' - where you have to walk away from the things and people that make you unhappy, distract you from your goals, hold you back from growth… or refuse to offer you grace.
And my favorite thing coming into 2022 is micro-networks. I'm doing a version of Dry January where I'm not on any of the social media platforms - I'm not on Instagram, not on Twitter, only replying to direct messages on LinkedIn. But there are a few small networks I'm a part of - and most are using Mighty Networks to make space for discussion, events, and so on. The networks are comparatively small - fewer than 500 people, usually. They're pleasant - the purpose is clear, and we know what the rules and customs are, and very often, we know each other in real life, too.
There was a time when a conversation on Twitter might lead to some DMs, might lead to a group getting together for a drink or a meal, might lead to offering your apartment to someone while you're traveling (it happened! I promise!) The internet was much nicer, some of the time, 10 years ago. These micro-networks bring back some of that friendliness and intimacy, and I just find them much less overwhelming and isolating. They are grace-full places, where the attention economy and programmatic advertising, and all the angst and hostility and shallowness of social media has no currency. I'll probably come back to IG and Twitter eventually, but it's nice to know you can still have a nice time on the Internet.
That's it for us! See you next month, which is… next week.